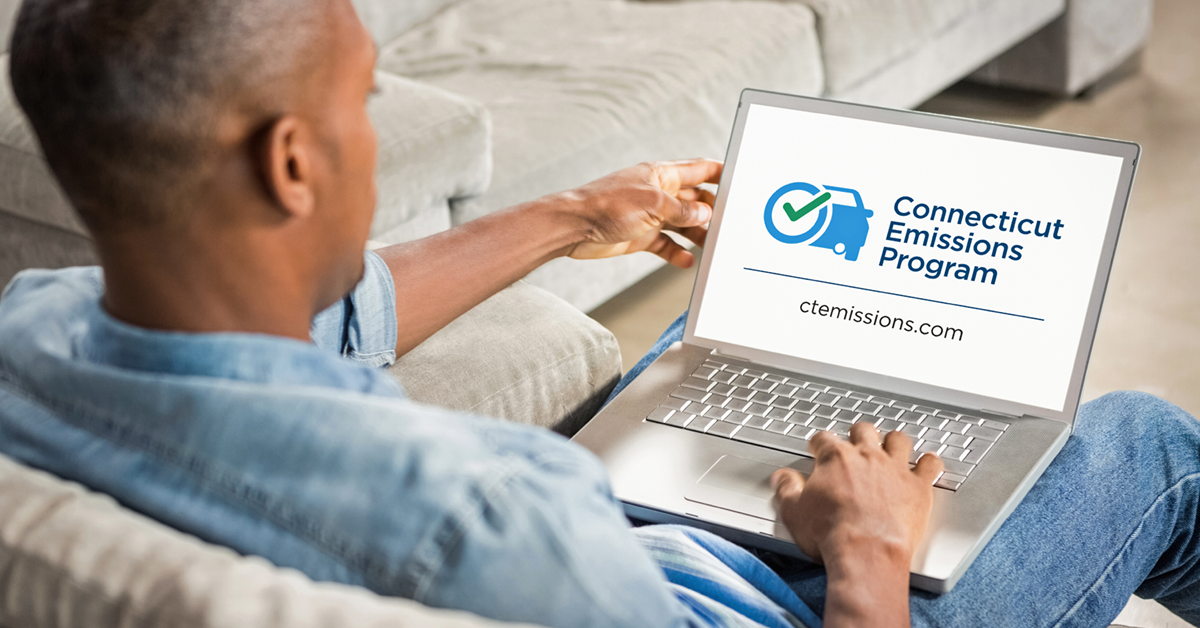 In the digital age, convenience is king. Almost everything related to daily life can be arranged from the phone in the palm of your hand, from banking, to scheduling grocery deliveries, to communicating with friends and family.
So why not make vehicle emissions testing easier, too?
In Connecticut, vehicle emissions testing is designed to be uber-convenient for today's busy motorists, especially now that you can sign up for digital reminders quickly and easily.
Go to ctemissions.com to sign up for email and text reminders today!
In addition to providing welcome convenience, these new digital reminders also offer a wide array of important benefits for motorists, including:
The assurance you'll never miss an inspection. When you sign up, you'll get text messages and emails sent directly to your phone reminding you when your vehicle's emissions inspection is due.
The ability to save money. Because you'll receive automatic reminders, there' less chance that you will forget your vehicle inspection due date—and a greater chance that you can avoid incurring unnecessary costs and late fees.
The confidence you're being eco-friendly. With digital reminders, you eliminate the need for printing actual reminders, reducing overall paper consumption and waste.
The ease of going to a single online hub for information. We put all the tools and information you need about Connecticut's emissions program right at your fingertips. When you visit ctemissions.com, you'll find: a list of test centers in your area, answers to frequently asked questions, helpful brochures, and more!
Want to have one less thing to worry about? Sign up for digital reminders for your next Connecticut Emissions Test!